STYLE FILES: THE DENIM PANT GUIDE
There's nothing better than a good pair of jeans. Paired with any blouse or tee, jeans can instantly take your look from brunch date to a night on the town. From embellishments to cool distressing, this season's jeans are becoming the statement piece of an outfit. Update your denim wardrobe with one of these styles.
1. THE FEMININE GEMS
Sit pretty in this light wash style embellished with sparkling gems. Complete the romantic-meets-rocker vibe with a floral halter and some cognac booties.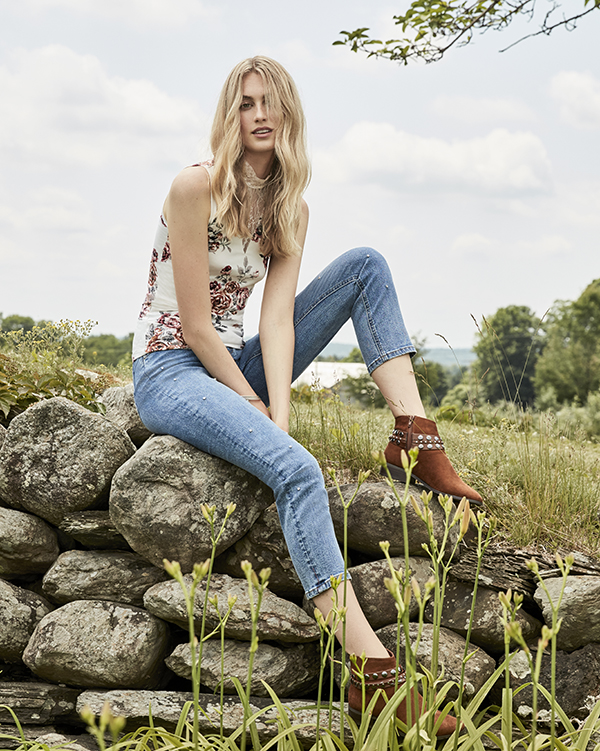 2. THE CROPPED CULOTTES
Add some boho flair to your look with these chic, cropped culottes paired with a dusty pink floral tee and ankle strap sandals.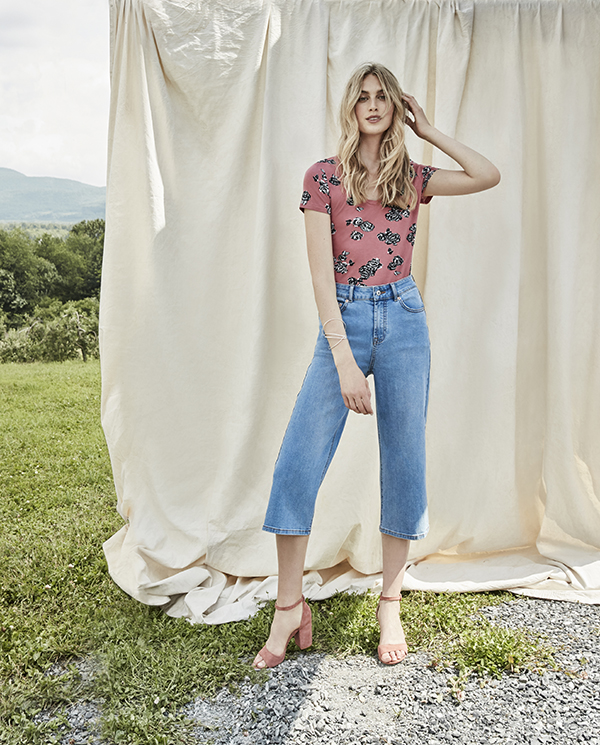 3. THE CLASSIC SKINNIES
With its modern fit and wash, this is the goes-with-everything pair. Give the outfit a vintage twist with an effortlessly chic off-the-shoulder blouse and some strappy sandals.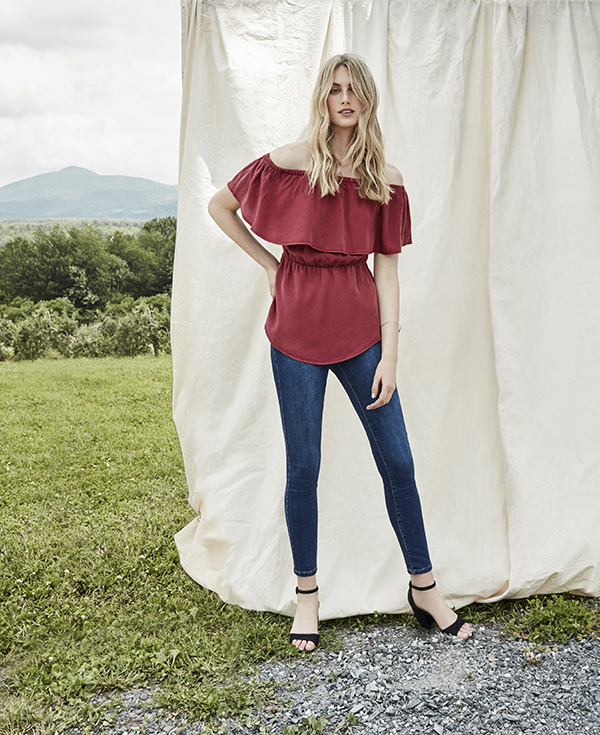 4. THE FRAYED SKINNIES
Be distressed and well-dressed in this black, high-waisted style. Add a relaxed feel to your look with a tucked-in, cold shoulder top and some pointy-toe boots.