THE UNSTOPPABLE ROXY EARLE
This fall, the exciting collaboration between iconic fashion label, LE CHÂTEAU, and reality television star, Roxy Earle, continues. The Roxy Earle X LE CHÂTEAU Fall capsule collection brings her feminine, sassy aesthetic to fashion-forward pieces designed for every woman. We talk to Roxy about her luxurious life, Instagram encounters and what inspires her.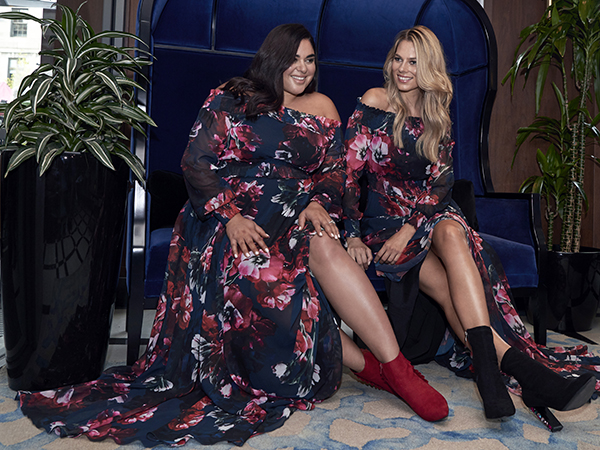 "Here's the thing; my life is not like other people's lives and I understand that. I travel all over the world in five-star hotels, and it's glamourous and beautiful. They can have a piece of it. That's what this is. That's my collection.
We all struggle with dressing for our size and I believe that's where it all comes together. Finally, we have beautiful, style-forward options for women who have faced exactly the same challenges as me."
FALL INSPIRATION
"This collection feels very me. Ever since I was a child, I've seen glamourous women all over the world and I'm in awe of it. I'm so inspired by how different women dress in different environments. My collection is exactly how I want to dress right now. It's a little bit retro…like a woman travelling the Italian Riviera in the 70s. She's my girl this fall. I love the bold leopard print and the boots are just fabulous.
A lot of what I am designing right now is inspired by the patterns, prints and aesthetics I saw on my recent trip. It's very refined and elegant. A girl could wear it on vacation or in the city. There are pieces she can wear to work, but they're all a bit elevated. I think it's a fresh, beautiful update for the season."

ON YOUR MARK, JET SET, GO!
"When I'm travelling for business, I just need my hotel to be a home away from home. I really try to spend my nights alone when I'm working, whenever possible, because I exert a lot of mental energy during the day. So I need a really good bathtub. Every morning and night, I have a bath. I do my best thinking in the bath (Tom Ford said that but I think he stole it from me).
When I was a child, I would lie in the bathtub at night and pretend to be doing interviews with Oprah. I've just always thought I had something special to say and finally someone started listening…just by chance.
I'm into hotels that really get my beat and know what I'm like. I like to be inspired, so it has to be in a beautiful location. I'm cool with whatever style as long as it's luxurious."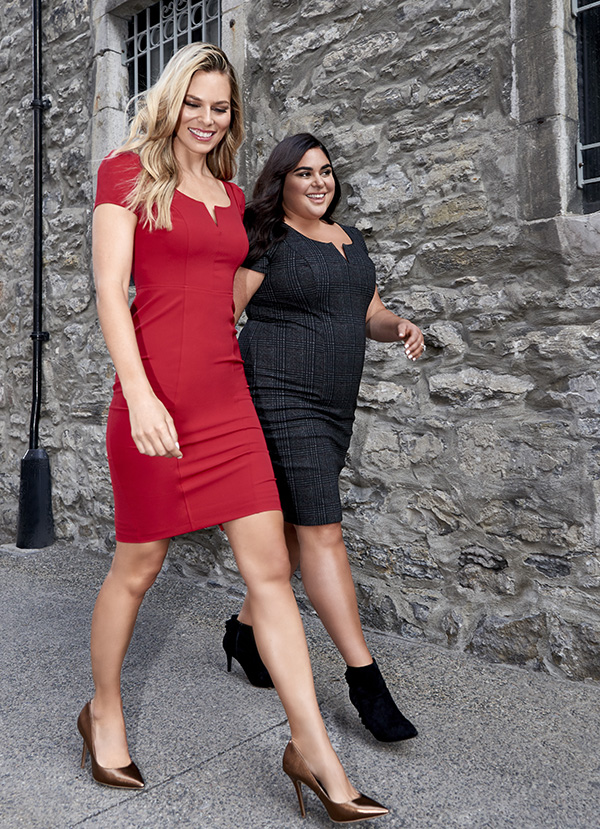 HOME IS WHERE THE HEART IS
"I had lived in Yorkville forever. We just got out—my life got a little crazy– we were seeking some privacy. So now, the farm [outside Toronto] is my "home home".
Once you come down through the drive, you are surrounded by woods, ponds and there are deer. You don't see people for three days if you don't want to. It's the most serene, inspiring place.
…But it's not rustic.
It's for my family, everyone gathers there and the mood is very laidback. My followers see that I do have a really relaxed life chilling out with my family. However, my version of "chilled-out" clothing is always glam. "

WEST COAST DREAMING
"I haven't yet found my groove in California so it doesn't feel like home yet. Although, that is where Lola is and, you know what? She's a big deal.
I dress totally differently when I'm there. I live in a beach town right on the ocean. Being there is informing my style. It's a lot more natural and classic, with linens. The women there are very refined but laid-back – it's a laid-back luxe look."
POWER DRESSING / DESIGN THINKING
"My parents are from Europe and I would go there for the summer. I would see women from different cultures in beautiful clothes. I took it all in from a really young age and began to dream up this girl and this life and this fantasy in my brain. As I grew up, I started to do things to try to make that my life."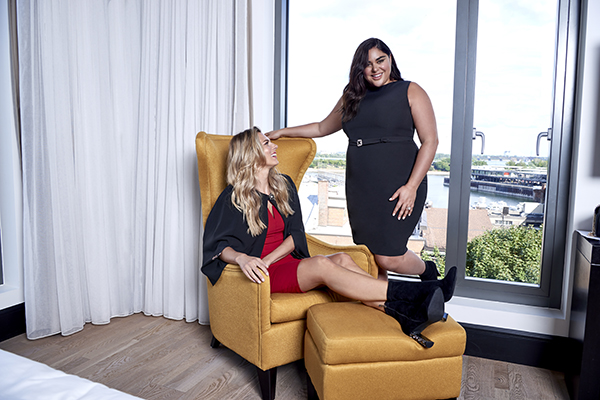 "I think my personal style has evolved from this process with LE CHÂTEAU. I've always had a really strong sense of personal style but I haven't always been able to express it in the way that I wanted to because clothes didn't come in my size.
I've always known I wanted to be this woman who had this certain look. I just couldn't actually meet her there because I couldn't express myself in that outward way. Now, I'm finally able to dress the way I have always dreamed of dressing. "
#MYSIZEROX
"Because I'm plus-sized, people always ask me where I get my confidence from. It's assumed that I shouldn't have confidence. Society asks women the question, "Where do you find your confidence?" Why wouldn't I be confident? I'm accomplished. My counterpart, who would be a man, [would never be asked] that question. People are so intrigued by women with confidence."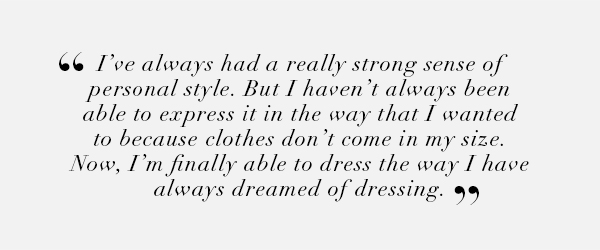 "There's a lot of interest in my life on Instagram. In a nice way. In a great way. I also put a lot of my life out there, so I expect it. I've met a lot of great people through Instagram and I feel like some of them are my friends now. I asked my fans to model in my campaign, and I totally call those girls my friends now. I just connect with people, I've always been that way. I came out of the womb and I was like – "Here I am!""