FROM WORK TO LIFE: LÉONIE PELLETIER X LE CHÂTEAU
When it comes to that work-life balance, Léonie Pelletier is doing it all, while still having fun along the way. When she's not running her business, Montreal-based agency CHAD Communications, or working on her blog, Roby & Cie, Léonie is a busy mom to two young boys. To say that Léonie has learnt a thing or two about going for what you want in life, while managing such a busy schedule, is an understatement.
We chat with Léonie about how she effortlessly goes from work to life.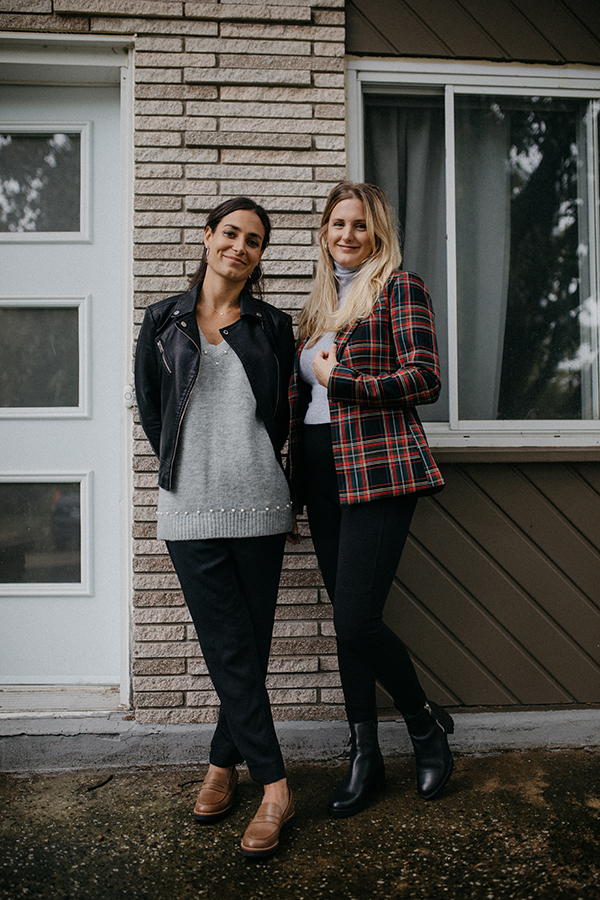 1. Tell us about your career journey?
I always thought I would be a journalist, it was my dream job. I studied in that field but at the end of university, I realized it wasn't necessarily the ideal job with a family, and the opportunities were not coming my way.
So, I moved on to social media management, freelance blogging, media, PR and publishing. I realized early on in my career that a 9-to-5 job wasn't for me. I had to create my own job.
Mixing my passions together, creating my own schedule and doing my own things – that's when CHAD was born.
2. How do you balance being a wife, mother, business founder and everything else in your busy life?
That will probably be my challenge for life. The word "balance" is probably the key…And organization! Since I create my own schedule, I can make sure that my family comes first.
When all goes well, the kids go to daycare around 8:30 and I pick them up at 3:30. This way, I can be with them longer and I love it! As soon as they're asleep, I'm working on my computer. The same goes for the weekends and during their naps. I work when I can and I try to be super-efficient. But my time with them is precious.
When I work, I don't think about the kids. I focus on my job and being an entrepreneur. When I'm at home, I'm a mom and I don't think about the job. Well…okay…that's what I try to do. I sometimes look at baby pictures at the office and I sometimes look at my cellphone when I'm with them but I do my best!
3. What do you think is different about women in the workforce today, versus what our mothers and grandmothers experienced?
Honestly, I think the workload is probably the same. Being a housewife is so demanding! When I have the two kids at home with me and I'm alone, I can tell you it's not easy breezy. Women feel the need to prove that we can be just as good at being mothers as we are at being workers. Our mothers and grandmothers are proud to see us take on the workforce but we, as mothers now, see the devotion they had doing the all-day-everyday job of a stay-at-home mother.
4. What's the most rewarding thing about your career, right now?
I would say the fact that my agency is now quite renowned. When I talk about CHAD, people know what I'm talking about. It's still surprising to me, but soooo rewarding!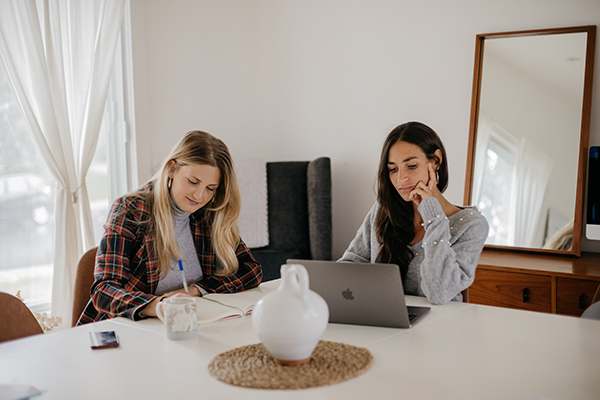 5. What do you wish you knew before you went into business?
That I would have so much fun!
I knew it was going to be hard. I knew I wasn't going to make money right away. I knew I was going to make mistakes. I knew it was going to be difficult. But I never though I would enjoy it this much and have so much fun every day with my team and clients.
6. What do you wish you knew before you became a mom?
That the love of a mother is as stressful as it is powerful. Becoming a mother makes you more sensible, loving, caring. The fear of losing your baby, seeing him sick sometimes, or hurting himself – I couldn't imagine you could feel someone else's pain this much.
7. Has your personal fashion style changed since you were a younger professional? How?
Definitely! At the beginning of my career, I wanted to look professional. I made an effort. Now, I just do me. I dress the way I want; sometimes it's jeans and I don't feel bad about it, but if I'm meeting clients I will wear heels and a cute top.
8. Do you have a "work uniform" or do you mix it up every day?
I mix it up everyday! When I'm only at the office, it can be very simple and comfortable. When I know I have a meeting, I like to dress up a bit more but I always keep it fashion-casual.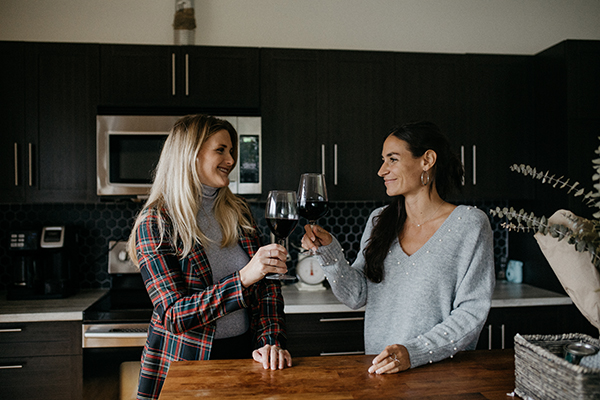 9. Where do you find style/fashion inspiration?
Everywhere! On social media for sure, but also on the streets. In movies sometimes too.
10. What piece of clothing do you always feel great wearing?
My good, old baggy knit sweater!
11. What is your emergency outfit?
High-waisted jeans and a cute top!
12. Do you have a hero?
I would say my mom. It's cheesy but she's done so much for her family! She always organized her worklife so that she could be with us most of the time, and managed to be there for our appointments and everything. It's something I now understand better than ever.
13. What was the best piece of advice you have received?
I think it was: If I wasn't going make it, then I shouldn't do it. I'm strong-headed and I hate being told that I'm not able to do something. Hearing this gave me all the strength to step up and say, "Just watch me. Not only will I do it, but I will succeed".
Need a fall wardrobe refresh? Shop our new From Work to Life Fall/18 Collection here.