WEDDING BOUTIQUE: WHAT TO WEAR TO A 2018 FALL WEDDING
Here's what is trending in fall wedding guests looks…
When nature turns on her beautiful autumn colours, plenty of couples embrace the fresh change for their special day. Fall weddings have always been popular, but the chillier wedding can make it a little challenging to know what to wear as a guest.
If you're on the hunt for a seasonably appropriate and swanky dress for an upcoming event, look no further.
Whether your personal style—romantic, traditional, or trendsetting—draw inspiration from this fall's luxe textures, jewel tones and moody florals for a perfectly suited look.
From feminine ruffles to shimmering fabric and graceful draping, here are four RSVP-ready dresses that are sure to make a dramatic entrance.
1. HIGH-LOW HEMLINE
Shine on into the night in this floral embroidered option complemented by an illusion mesh neckline and flattering, flared silhouette. Show off a pair of sparkly heels with the elegant high-low skirt.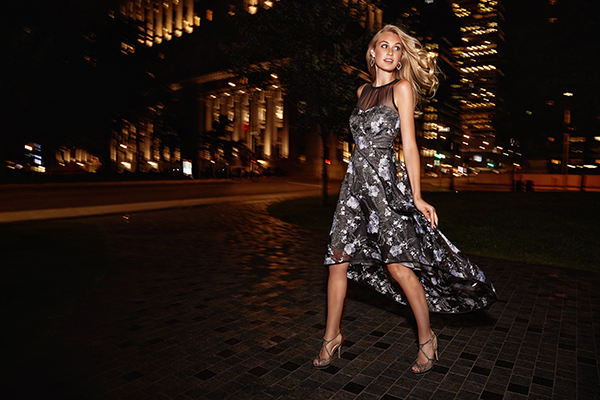 2. MIDNIGHT BLUE
Twirl into the starlight in this midnight blue lace gown refined by a sophisticated off-the-shoulder neckline and a feminine scalloped hemline. Flawlessly go from ceremony to reception in a pair of twinkling heels.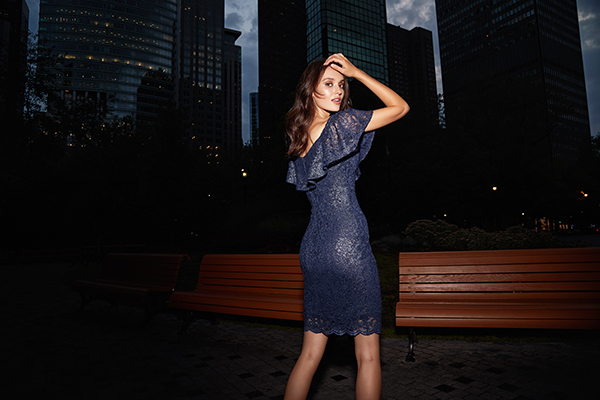 3. MUTED FLORALS
It's the season for softness. Embrace the magic of muted floral prints in this chiffon gown featuring a halter neckline and romantic ruffle detailing. Finish the look with a pair of dancefloor-ready heels.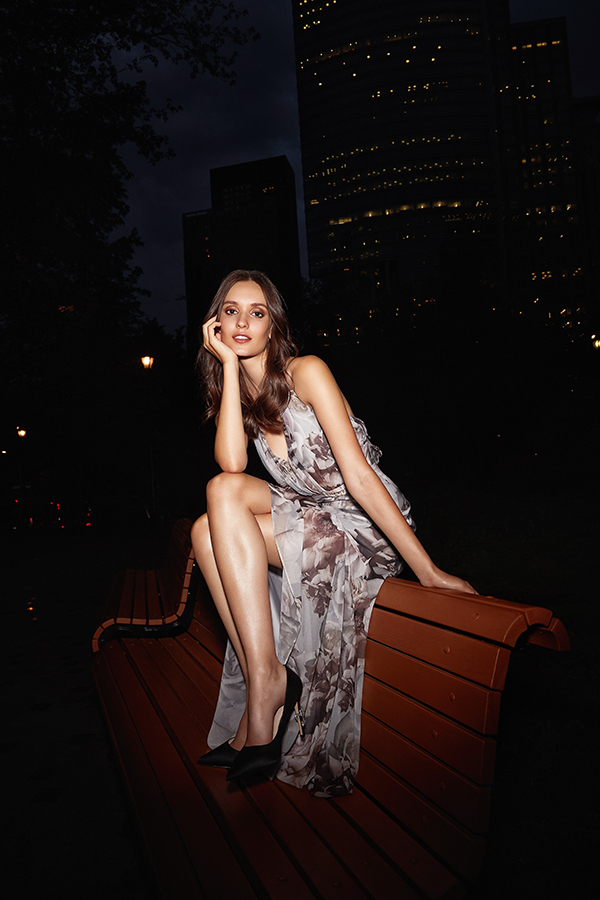 4. SHIMMERING LBD
Make a shimmering statement in this metallic floral print gown. The longer sleeves and alluring front slit make it the perfect option for an outdoor or nighttime affair. Complete this bold look with these rose gold heels and some drop earrings.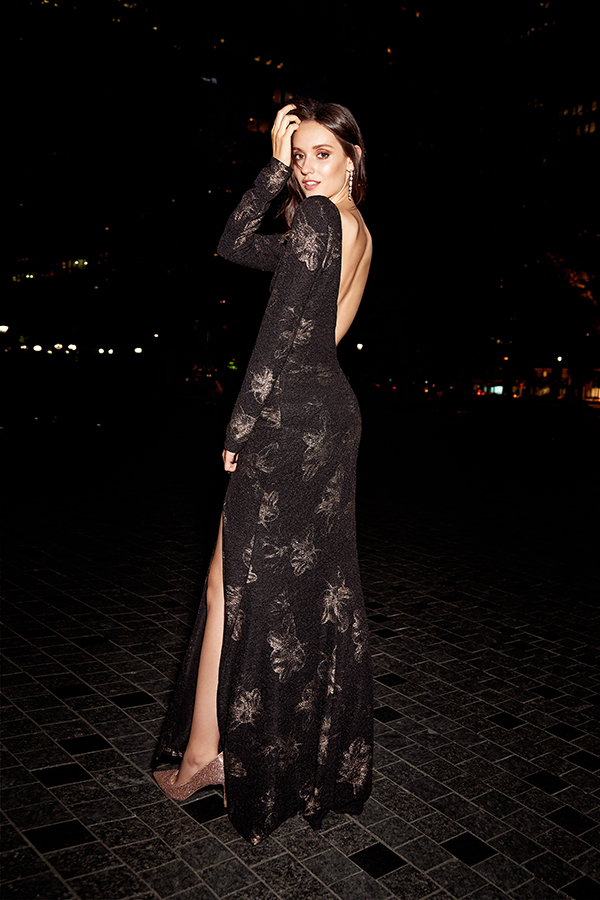 Newly engaged? We have collaborated with Mariage au feminin for their 22-week Concours Mariage QC contest. Together with many other experts in the wedding industry and ambassador Chloe Dumont, one lucky couple will win the grand prize of over $20,000 for their dream wedding, including being styled in LE CHÂTEAU.
Find out the full details of this contest on Mariage au feminin's Facebook and Instagram.