FASHION MONTH WITH BLOGGER ELI G. GARCIA
Fashion Month is a twice-a-year platform for top designers to debut their latest collections. From New York to Milan, it has not only become the most important resource for global fashion and trends, but a rendezvous for influencers, celebrities, brands, editors, and photographers to inspire and be inspired by the runways.
Today we are excited to have Montreal-based fashion blogger and Fashion Month native, Eli G. Garcia, share her outfit inspirations, best moments, and insider tips as a guest writer.
"Fashion Month is definitely my favourite time of the year, especially having the opportunity to attend many of the runways in New York City and Paris. Watching all the collections, and witnessing the immense talent of these designers, has made me love what I do even more."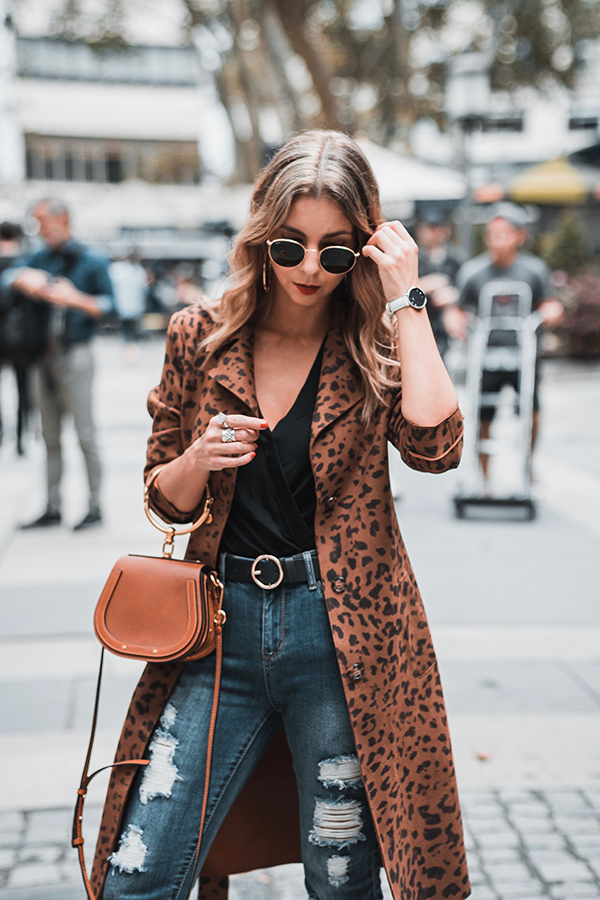 "The only downside of Fashion Month is that you have to wait 6 months to finally wear all the amazing creations you see on the runaway.
Every Fashion Week has its special touch. For instance, fashion in New York City is very different from fashion in Paris. The vibe, the style, the creative process, everything changes. Every city looks at fashion from its own perspective; they offer a different point-of-view of what fashion is to them. It never ceases to amaze me! Even though the journey is very consuming (I don't sleep more than 4 hours a day!), when you're back home, you reflect on how fortunate you are to be there doing what you love."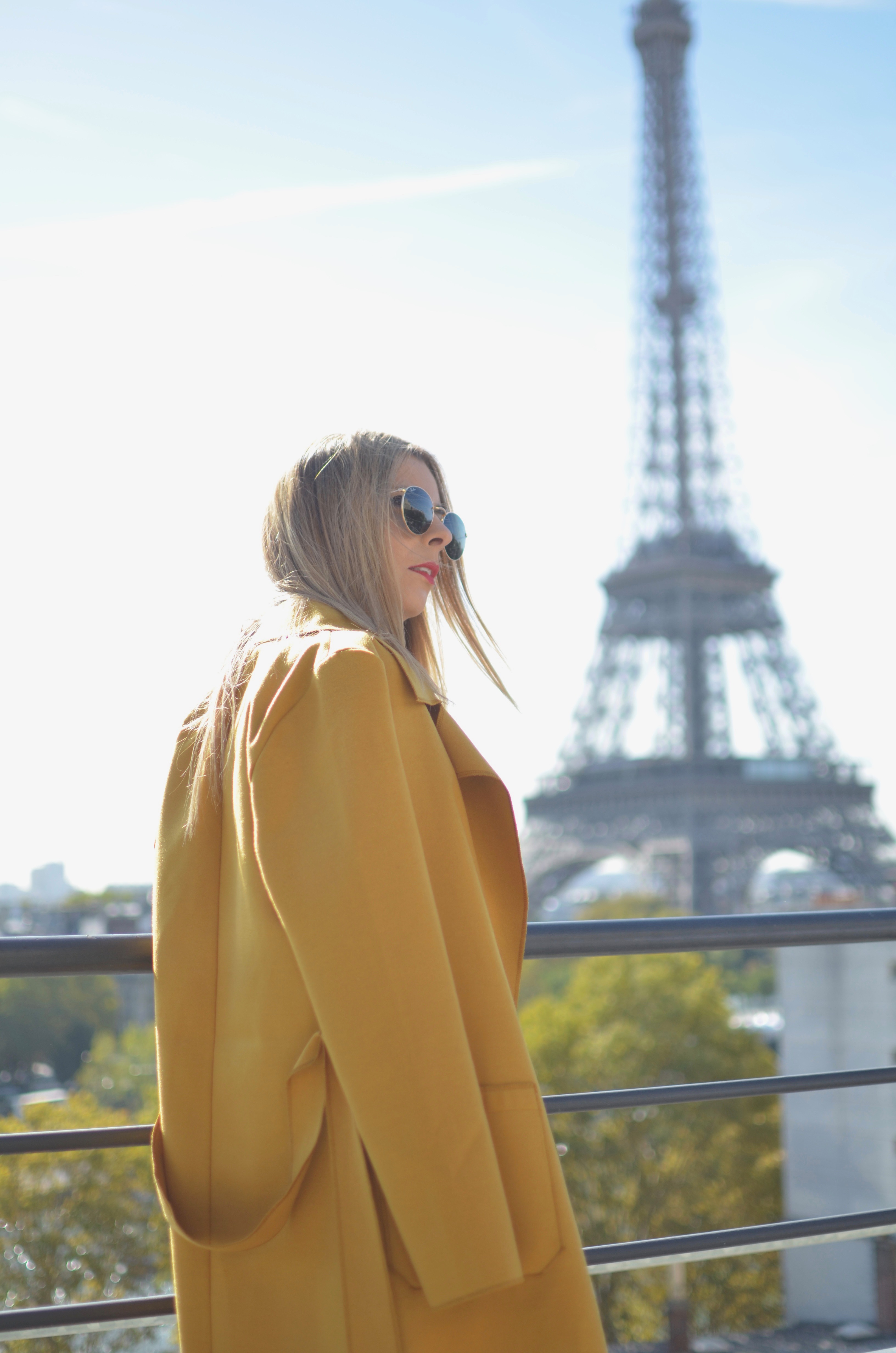 ELI G. GARCIA WEARS LE CHÂTEAU
"I'm very careful when choosing my outfits for the runways and LE CHÂTEAU always has beautiful pieces that I can match to create outfits that never disappoint.
For NYFW, I opted for a casual-chic outfit. I wore jeans, a black bodysuit, a pair of comfortable but fashionable white mules, and I added a trendy leopard coat to bring the outfit to the next level. A leopard coat is definitely a key piece to have in your wardrobe for fall."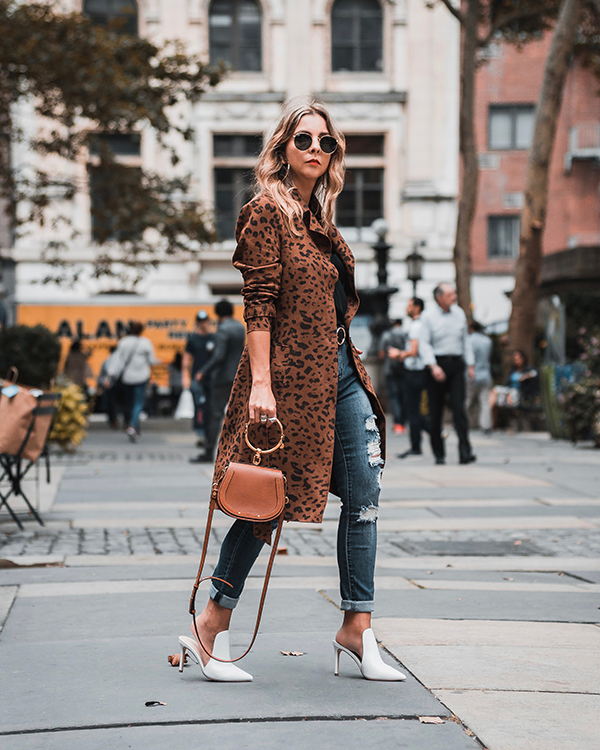 "For Paris Fashion Week, I wanted something more elegant and girly. That's why I chose this black dress that I matched with a mustard coat for an added touch of elegance. The secret to surviving those long days of runways is to wear shoes that look great but are really comfortable. These beautiful black booties did an incredible job."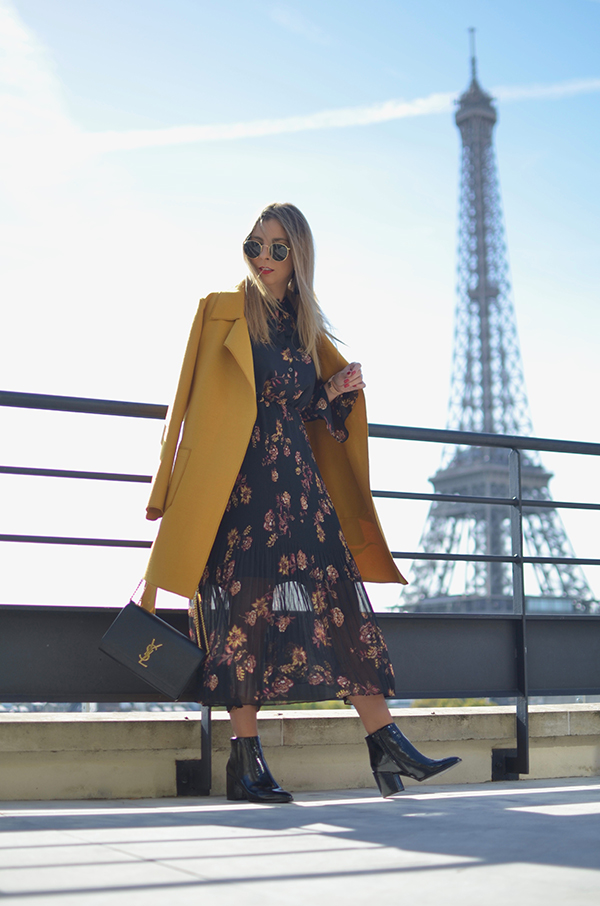 "I had an amazing time and it's always a pleasure to collaborate with LE CHÂTEAU for the most important fashion rendezvous' on the planet."