STYLE FILES: 7 WAYS TO MASTER COZY LUXE
Cozy days call for snuggly layers, hot cocoa, fireplace-reading, and of course, more snuggly layers. Elevate your layer-on-layer dressing with luxe comfort and stay stylishly cozy in the softest knits and most coveted accessories of the season.
Savour the moments, stay warm, and feel beautiful. Here are 7 ways to master cozy luxe.
1. THE SWEATER DRESS
Soft-to-the-touch and cozy, the sweater dress is your perfect go-to piece for the cooler weather. Add a sartorial twist to this seasonal staple with bishop sleeves, neutral tones, and an off-the-shoulder neckline. Layer with tights or leggings and complete the look with booties and a hobo bag.
2. THE PEARL SWEATER
Faux pearls are the perfect embellishment to elevate your favourite knits this season. Go subtle with pearl details stitched into the cable braid or be bold with scattered pearls across the neckline and shoulder. No matter your choice, this pretty detail will bring that extra touch of luxury to chillier days.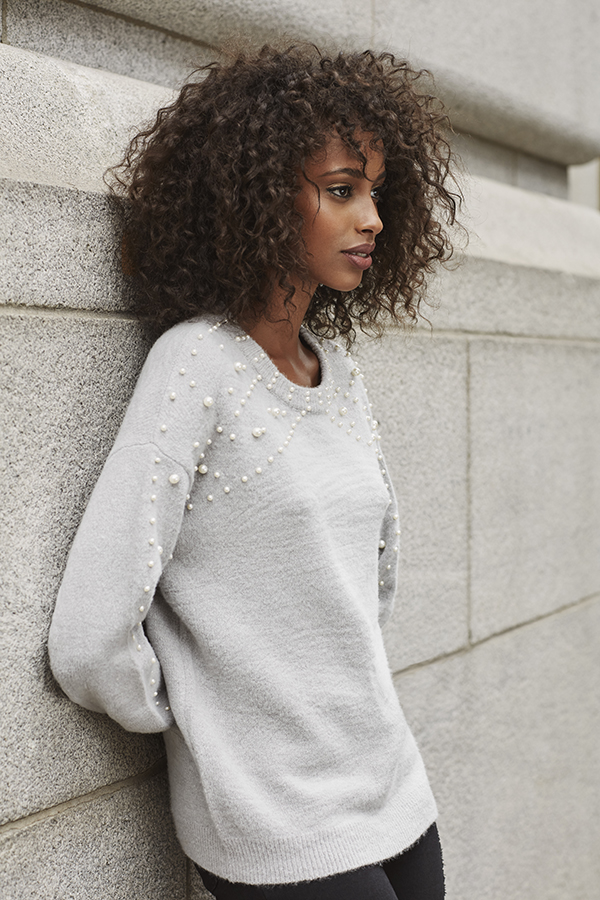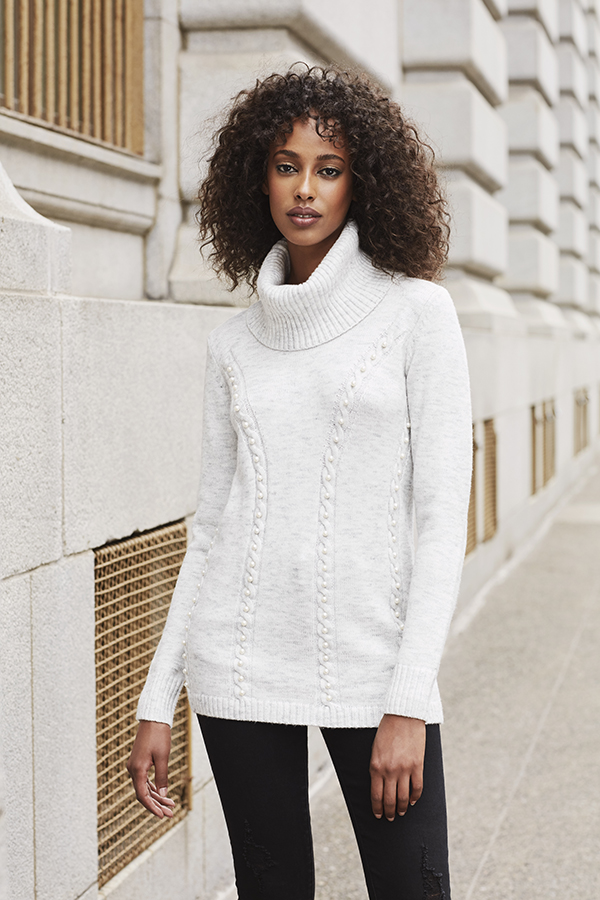 3. THE PASTEL KNIT
Embrace sweater weather in a knit sweater that is as chic as it is effortless. From leaf crunching dates to cozy nights in, get wrapped up in a pastel-hued knit accentuated with lace detailing and a feminine boat neck. Finish the look with some major hoops and corset-laced booties.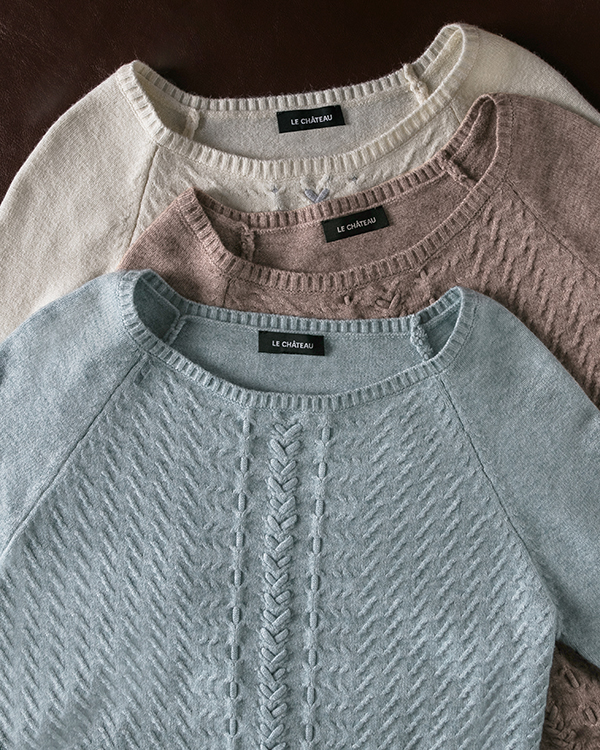 4. THE TEXTURED COAT
Get all the feels with a textured coat to throw on as you step out after five or on the weekend. From blush pink Sherpa to taupe faux fur, cozy up in the softest coats that are chalet weekend-approved. Complete the ensemble with a structured satchel and a peppermint latte.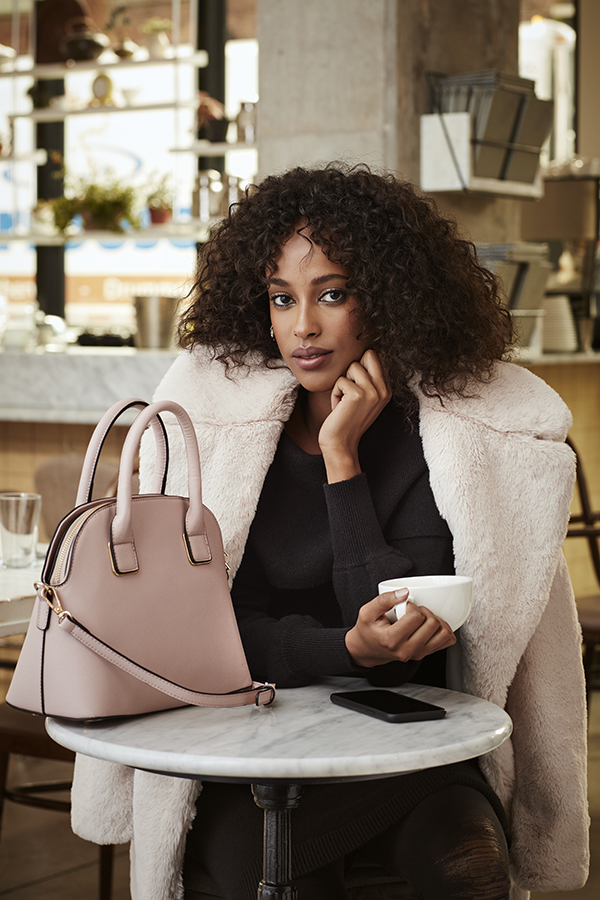 5. THE SWEATER COAT
Cozy like a sweater, silhouetted like a coat… the sweater coat is the essential layering piece for transitioning through the dipping temperatures. Throw on a luxuriously warm sweater coat, tuck into the oversized hood, and snuggle into chunky chic. PS: did we mention it has pockets?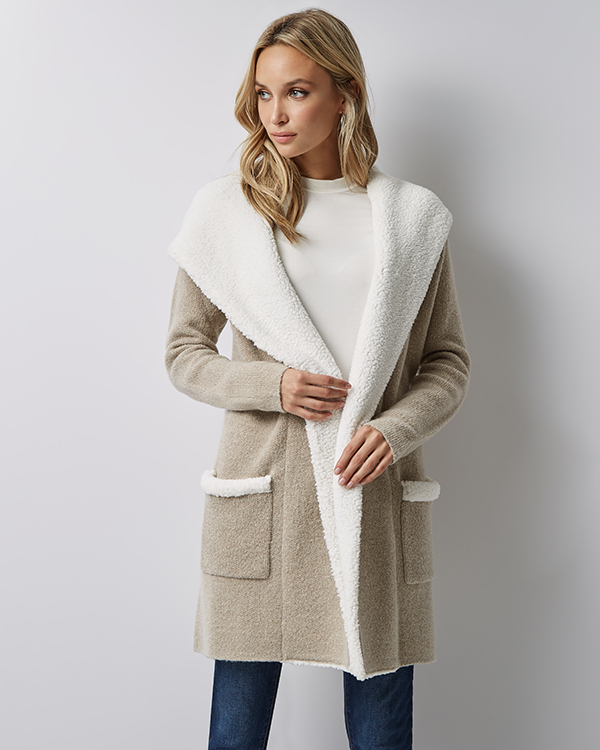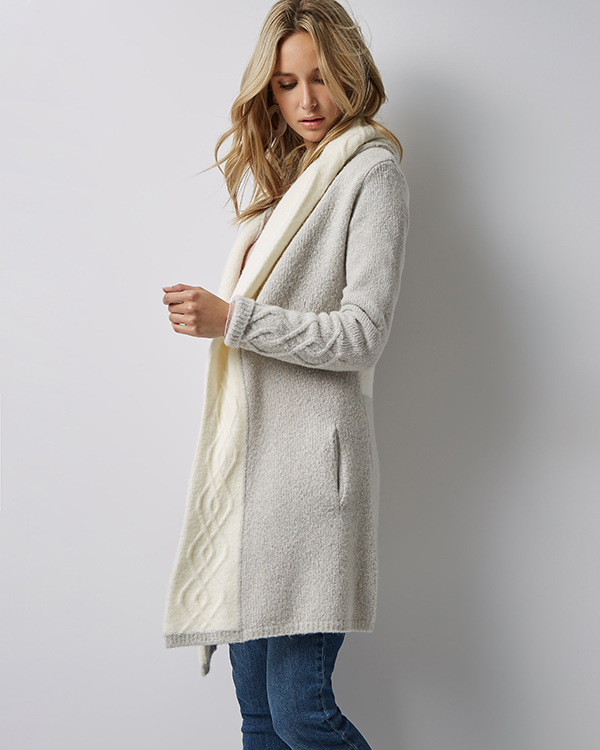 6. THE OVERSIZED SCARF
Stay warm and look chic in an oversized scarf in light, tonal textures. Bundle up for those outdoor adventures in a fair isle knit sweater paired with a dreamy blanket scarf. Go for this option detailed with chunky fringe that will add soft opulence to your work or weekend look.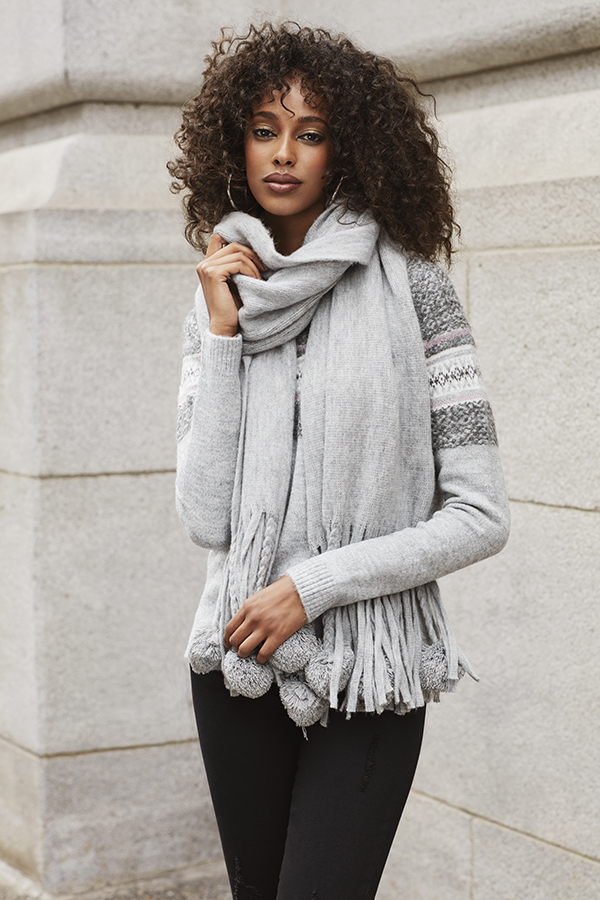 7. EMBELLISHED ACCESSORIES
Embrace this warm-and-fuzzy season in knitted warmers with a touch of finery. When the weather starts dropping below 0, turn to fluffy faux-fur pompom hats, gem embellished gloves, and cozy extras in beautiful pastels to help soften the harsh cold.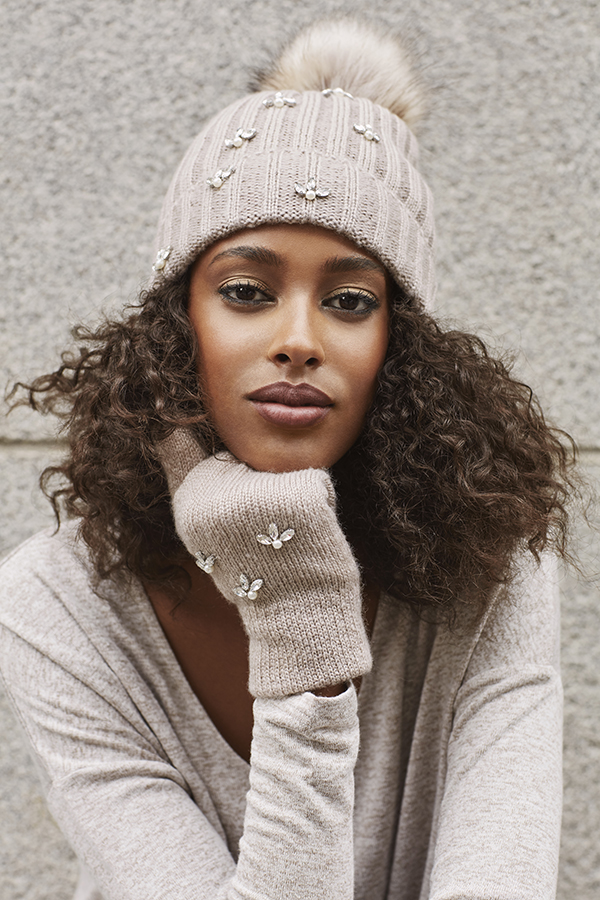 Need inspiration for fall workwear dressing? Click here for our four power pairings to try.