WEDDING BOUTIQUE: WHAT TO WEAR TO A DESTINATION WEDDING
If you're lucky enough to be attending a tropical destination wedding this season (hello, sunshine!), deciding on an outfit that is both appropriate for the occasion and the weather may seem like a challenge.
When it comes to a destination wedding during the holidays, you can still put together a look that is festive while feeling comfortable in the hot weather. Go for some statement sparkle or a bold print in a lightweight fabric.
Here are some destination wedding outfits to rock this holiday season.
SPARKLE & SHINE
Wearing head-to-toe sparkle may seem like a lot, but if done in the right proportions, you can definitely wear some standout shimmer in a tropical climate.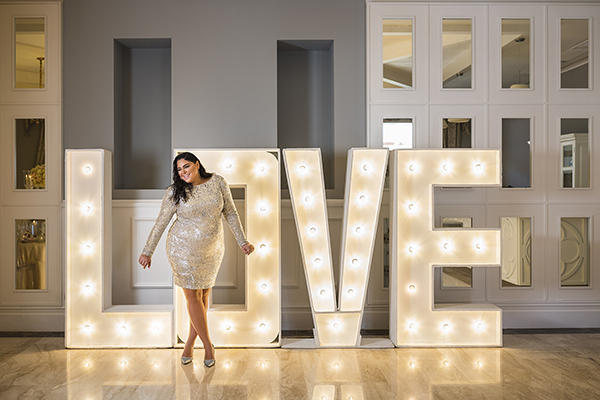 While a full-length sequined gown may not be the best choice, a sparkly mini, or a sleeveless jumpsuit in a black glitter or multi-coloured sheen, will show off the perfect amount of skin while still looking glam.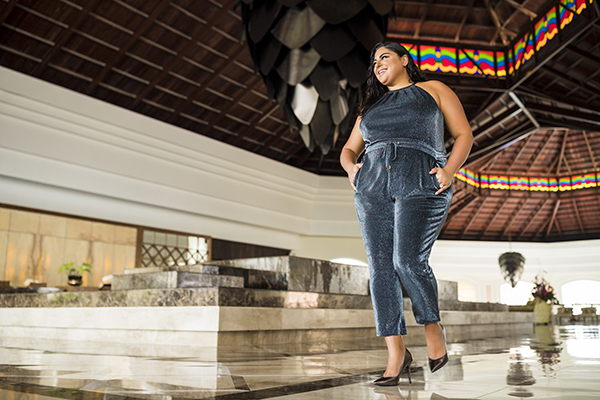 For those room-to-reception moments, a pair of metallic heels will complete the ensemble.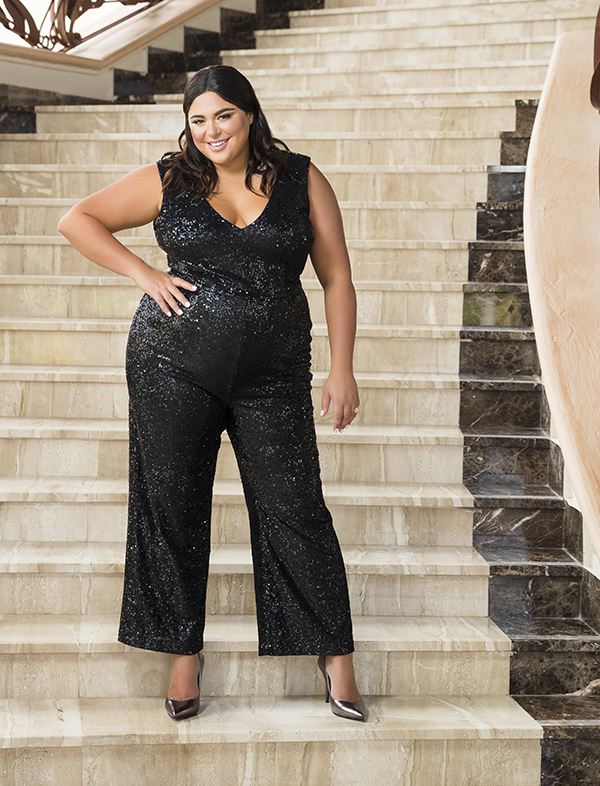 PRETTY IN FLORAL PRINT
Be inspired by the flora and fauna of the tropical location by going for a statement floral print. If you decide to wear a longer dress, be sure to opt for a lightweight material or a high-low hemline.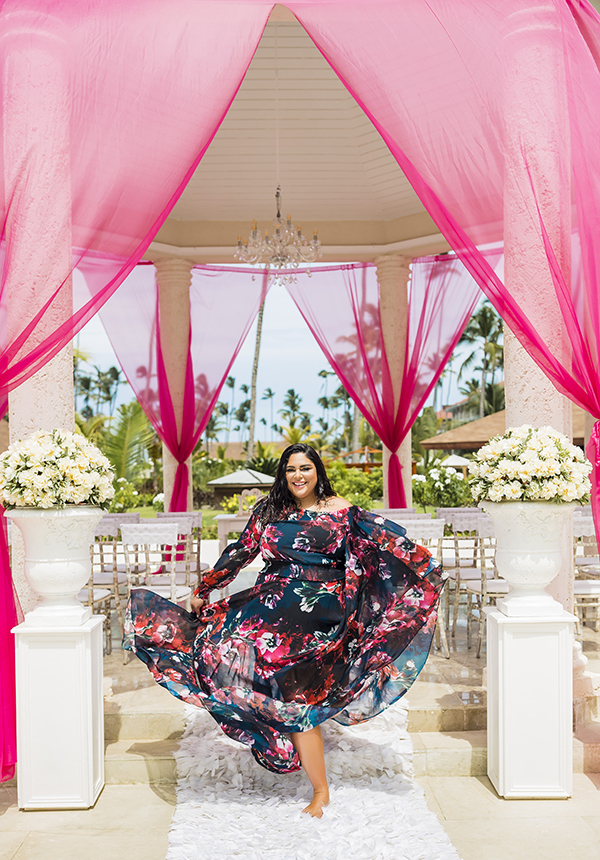 Blend into the dreamy surroundings in a pink high-low dress or this off-the-shoulder number, and you are sure to be the best-dressed guest. Finish the look with a sparkly clutch for that added touch of glitz.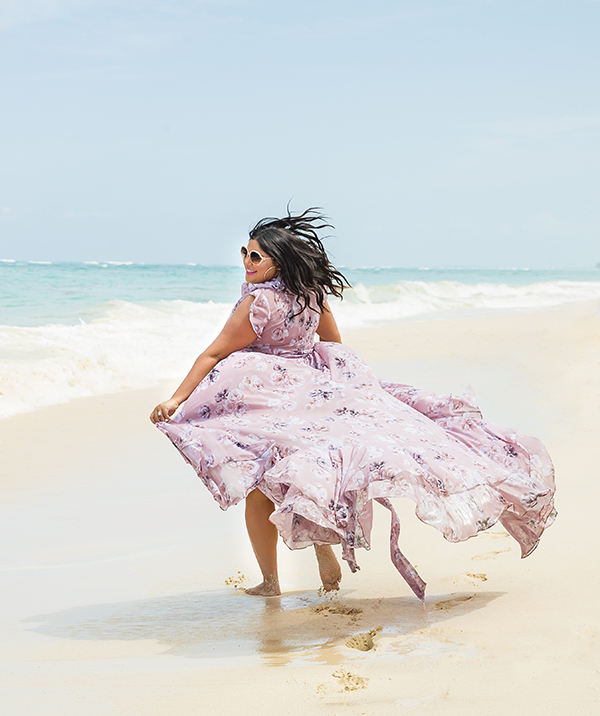 *All images were provided by Sunwing
Location: Magestic Resorts
Model: Roxy Earle
Clothing: Roxy Earle x LE CHÂTEAU
Photographer: Andrew Hiorth
Need some more holiday dressing inspiration? Click here to see our top 5 holiday trends to try this season.