STYLE FILES: WHAT TO WEAR TO A HOLIDAY OFFICE PARTY
When it comes to office party dressing, deciding what to wear may seem like a tricky task. Your ensemble should be tasteful and work-appropriate, but that doesn't mean it has to be all business.
Whether it's a formal affair or more casual at the office, incorporating a statement piece, such as a pop of colour or a splash of glitz, will help you standout during your holiday office party – for all the right reasons!
Put a festive spin on your party look with these 5 office-approved silhouettes.
1. THE TAILORED LOOK
Add a statement blouse in a party-ready print or a splash of red to your look. Dress it up for after-5 with accessories. Go for a bright pop of red, such as this printed blouse paired with some sleek trousers, or go full glam in this red-hot double-breasted number.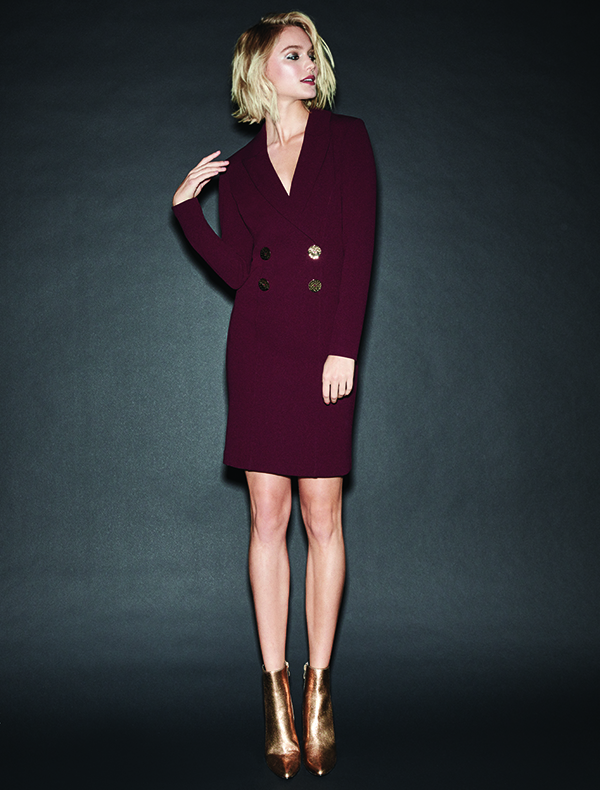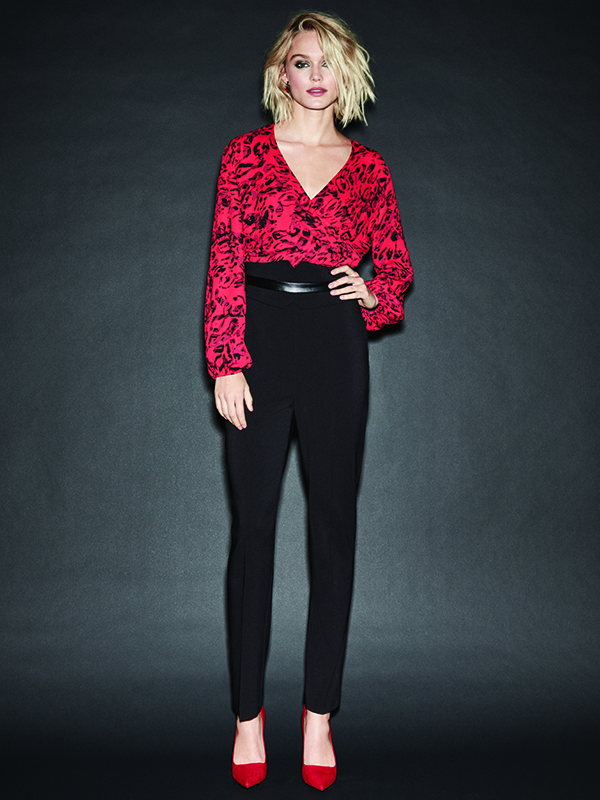 2. THE FANCY COAT
A dressed up coat will effortlessly go from the office to the party in style, especially if the event takes part outdoors. Add some textural interest to a full-black look with a sheer blouse, lace-up booties, and a rivet belted coat.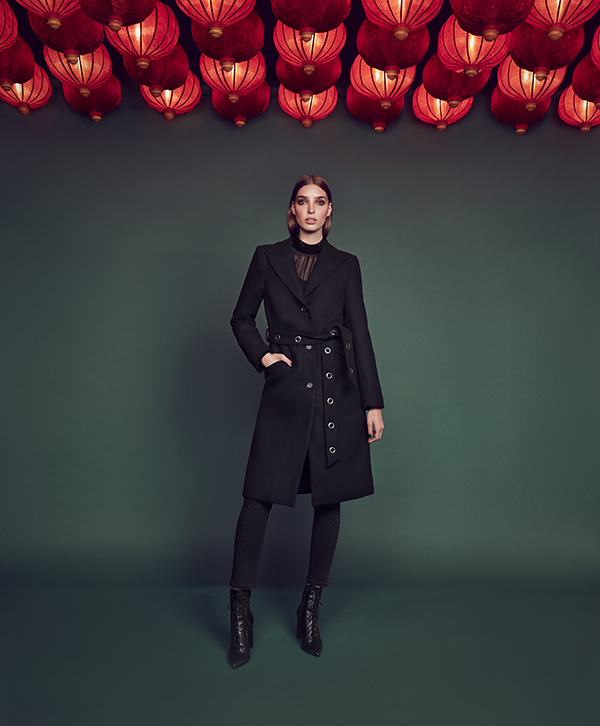 3. THE PARTY JUMPSUIT
An all-in-one silhouette makes it easy to go from desk to dancefloor. This foil-printed jumpsuit is the perfect mix between glitz and work-appropriate. Pair with booties and a blazer for the office, and then switch it up with a moto jacket for the nighttime.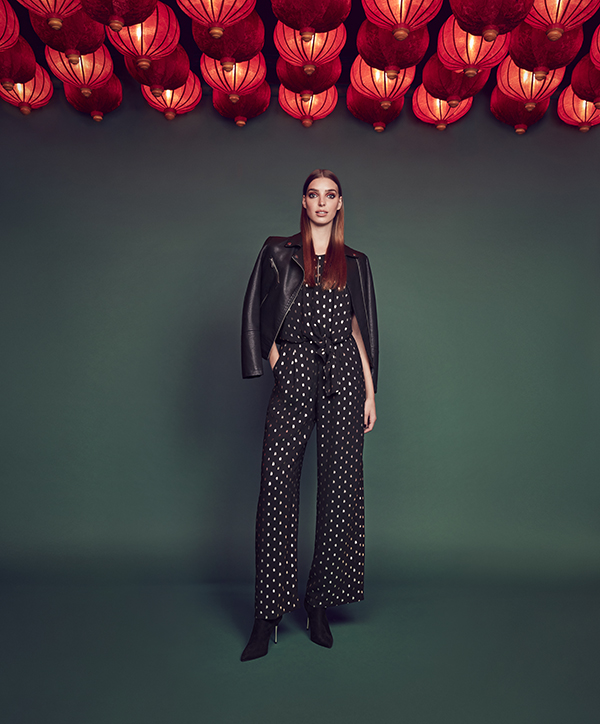 4. THE LITTLE BLACK DRESS
Make a LBD statement and pair with high-impact shoes or booties to add some shine. Stand out in this printed burnout dress that is both flattering and chic. Complete your after-work soirée ensemble with a chained boxy clutch.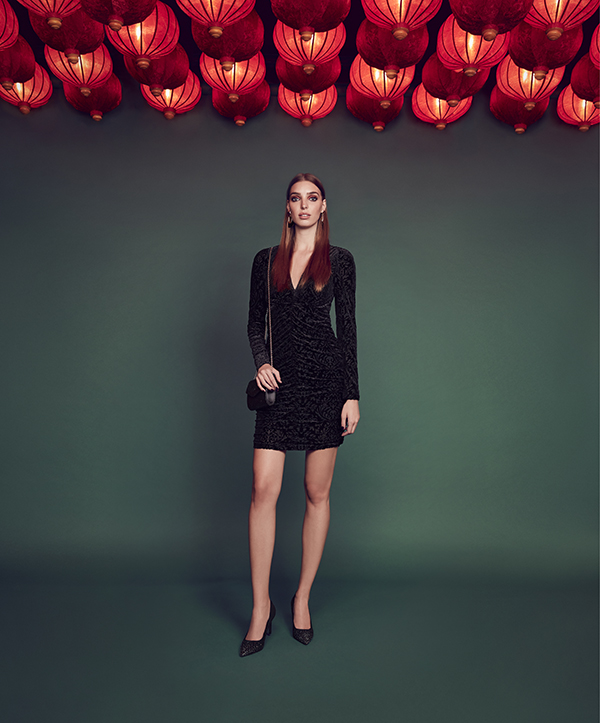 5. THE VELVET TOUCH
Mix in some luscious velvet, with these classy pyjama-styled pants in emerald, which will work for both the boardroom and the bar. Pair the look with this flocked floral blouse and some studded booties for a classic yet elegant feel.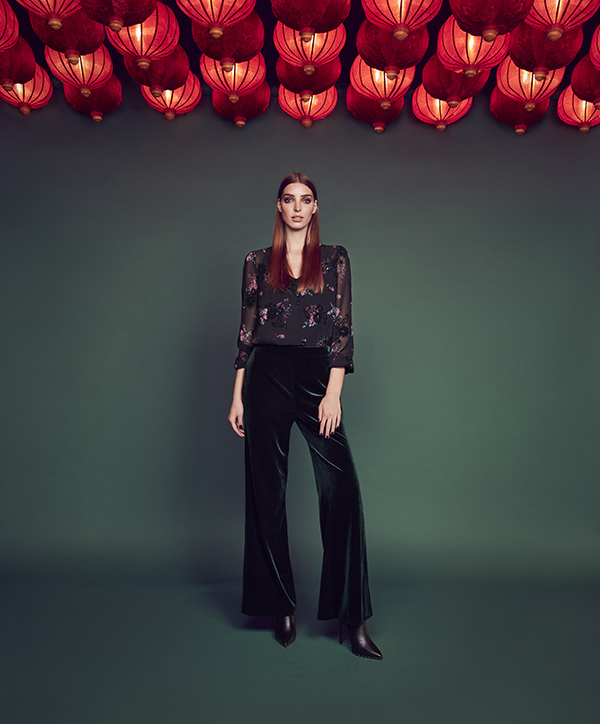 Need some more holiday style inspiration? Click here to read our 5 ways to incorporate emerald into your outfit.