#LEMUSE: JENNIFER GARCIA
In honour of International Women's Day on March 8, we are shining a spotlight on four cool, fearless, and muse-worthy women. When they are not busy with their 9-to-5 jobs, they can be found fashion blogging, raising a family, and/or being all-around #girlbosses. Now that's what we call being a role model.
Montreal native Jennifer Garcia works at L'Oréal Canada as the PR Lead for Giorgio Armani Beauty, Valentino, Maison Margiela and Viktor&Rolf Fragrances. She provides some awesome insight into what it means to live a successful life and have a successful career.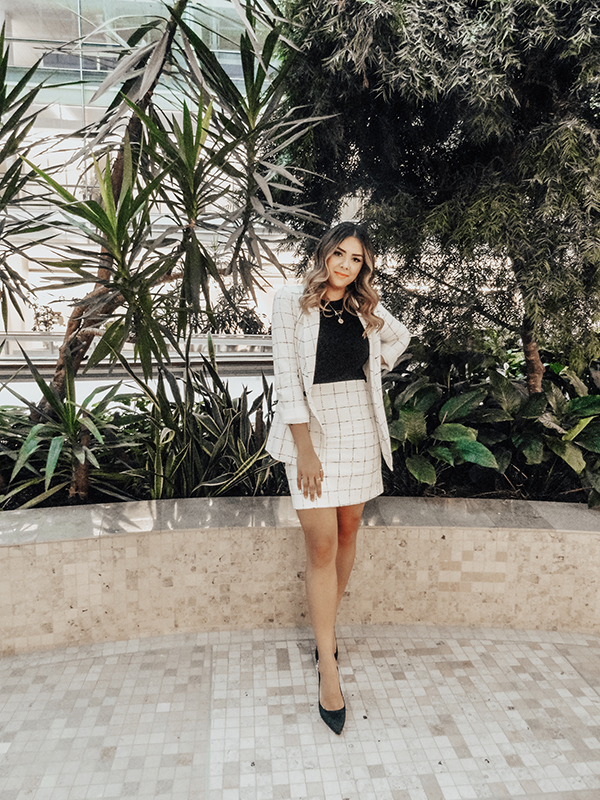 1. What habits or skills are most important to living a successful life?
To answer that question, I think it's important to acknowledge that how we label someone as successful versus another is based on each of our own goals, ambitions and how we view its ties to overall happiness. For some, success is characterized by reaching financial wealth, while for others it means reaching a point in ones' career that allows you to lead your own team. In my case, I believe finding balance between your work and personal life is key to keeping up with today's fast passed work life. Making time for yourself, friends, and family every so often helps me keep me grounded and allows me to disconnect from the stresses of work and self-doubts that we all unfortunately build up. Also having a workout/sport activity really helps! Until my early 20's, basketball was that escape for me – now it's spinning and skiing.
2. How has a failure, or apparent failure, set you up for later success? Do you have a "favourite failure" of yours?
My favourite failure was failing to continue pursuing my beauty YouTube channel upon commencing my 1st semester at McGill. I failed myself and my channel's potential by believing that this pass-time of mine could get in the way of being treated as intellectually capable and serious as my other classmates. Today, this failure of mine serves me as reminder that others' opinions of me should NEVER affect my career decisions. My work is living proof of it, as I am now required to work with talented YouTubers and influencers through my brands' side. It's quite beautifully ironic as I get to enjoy their content creations from a parallel point of view.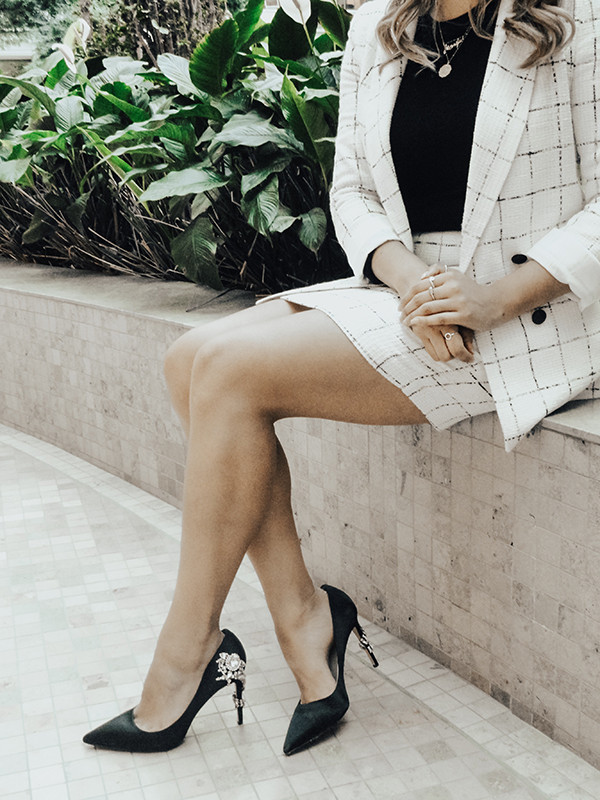 3. Who is your style inspiration for your workwear attire?
My style inspiration for business wear has always been Olivia Palermo. Her layering, mix of high with lows and overall refined collection is absolutely up my alley! It's funny because, right out of university, I entered the corporate world in a more conservative work environment which limited the pieces that I could select from. Fast forward to now, I am fortunate enough to work at L'Oréal Canada as the PR Lead on Giorgio Armani Beauty, Valentino, Maison Margiela and Viktor&Rolf Fragrances, which allows me to explore with fashion pieces that are truer to my (and Olivia's of course) sense of style. Other stylish inspirations range from Jackie O to Nina Garcia and Marianna Hewitt.
4. What advice would you give to a smart, driven individual about to enter the "real world"? What advice should they ignore?
My #1 advice for a young businessperson entering the workforce is to stay true to their dreams and journey. There will always be people who, intimidated by their potential, will try to stop them from moving forward. As long as you surround yourself by people in leadership that can vouch for you efforts while working strategically, your true colours will be noticed! In terms of advice to ignore, I think it's key to mention that anyone telling you that the only way to grow in a company is to climb the corporate ladder, clearly doesn't understand the new generational wave of people entering the workforce. Although on one hand, I do believe you have to gain experience and pay your dues, on the other hand, it's very important that you don't put yourself in a box and follow the journey that may seem like the typical path to success. Consequently, you will gain experiences that others may have missed while climbing the ladder that eventually will serve you to propel you to your next opportunity! Just because your journey is different or takes longer than someone else's doesn't make it less valid or less successful!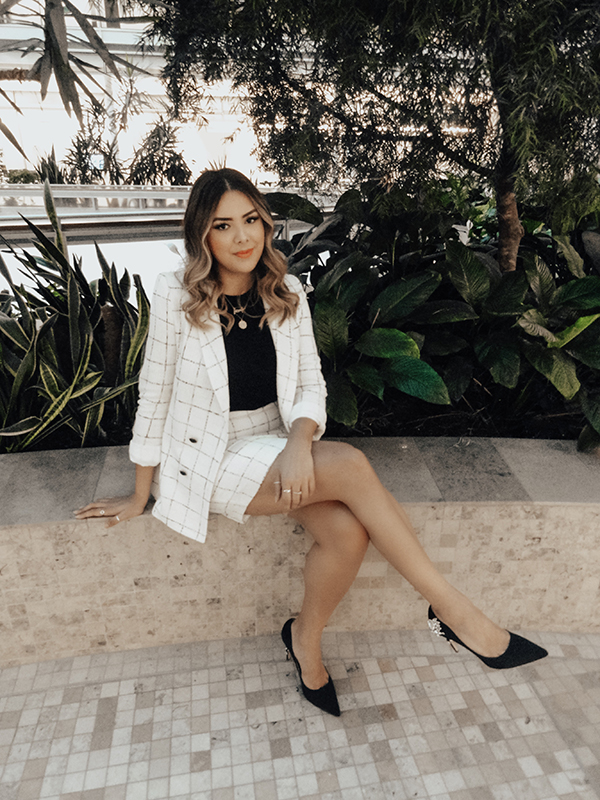 5. How do you define success?
I define success as attaining fulfillment in your career – reaching a point in your profession that you can look back and confidently feel as if you left your mark and positively impacted others.